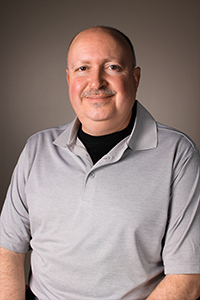 William Brugnone
Safety-Service Director
3000 Seneca Industrial Parkway
Bellevue, OH 44811
Phone: 419-483-4560
Fax: 419-483-9701

Safety-Service Department
William Brugnone, Safety-Service Director
Vicki Meyers, Administrative Secretary
Engineering Department
Kevin C. Scagnetti, P.E., City Engineer
Terri Sanders, Administrative Secretary
Fire Department
Tom Maike, Fire Chief
Police Department
Marc Linder, Chief of Police
Service Department
Robert Sutherland, Street Superintendent/Cemetery
Water Treatment 
Chris Sallee, Superintendent

Waste Water Treatment
Chris Hamilton, Superintendent
The Safety-Service Director, who is responsible for the day-to-day operations of the City, ensures that all laws and ordinances governing Bellevue are executed and enforced, directs and supervises all city departments, prepares and executes all contracts and agreements and attends all City Council meetings.
The Administration Department is primarily responsible for the planning and development functions of the City. This department is also known as the Building and Zoning Department. They are responsible for the issuing of all building, zoning, and other permits. Some other functions include: general information, door-to-door solicitation, sidewalks, pool and fence permits.
The Safety-Service Department staff works closely with the members of the Planning Commission, Architectural Standards Board, Shade Tree Commission, and the Board of Zoning Appeals in order to make important decisions regarding Bellevue's growth and development.
City Observances
The City of Bellevue Offices are open Monday through Friday, 8:30 a.m. – 4:30 p.m., except for 24-hour facilities.
City offices are closed in observance of the following holidays:
• New Year's Day
• Martin Luther King, Jr. Day
• President's Day
• Good Friday
• Memorial Day
• Independence Day
• Labor Day
• Columbus Day
• Veterans' Day
• Thanksgiving Day
• Day after Thanksgiving
• Christmas Eve
• Christmas Day